OUR YOUTH PROGRAMS FOSTER A LOVE FOR THE SPORT OF FENCING
Do you have a child who's fascinated with sword fights in movies? Do you know a child who has always wanted to learn about fencing and never really knew where to get started? Here's your chance to let them learn in a safe and positive atmosphere.
Fencing can help any child improve focus and concentration. The sport helps develop self-confidence and resilience as well as self-control and analytical thinking. The rules of the sport help foster a sense of chivalry and respect among all of the students. Most of all, it's a lot of fun!
All of our students wear protective equipment and our coaching staff work to ensure that all of our students understand the rules and safety precautions first and foremost. Our coaches are committed to helping your student learn the techniques and the tactics in the best way possible. The primary goal of our kid's program is to foster a love of the sport that will continue for a lifetime.
Youth I classes are for students ages 8-10 and Youth II classes are for ages 10-14. Our new Youth Swordplay class is for students ages 5-8.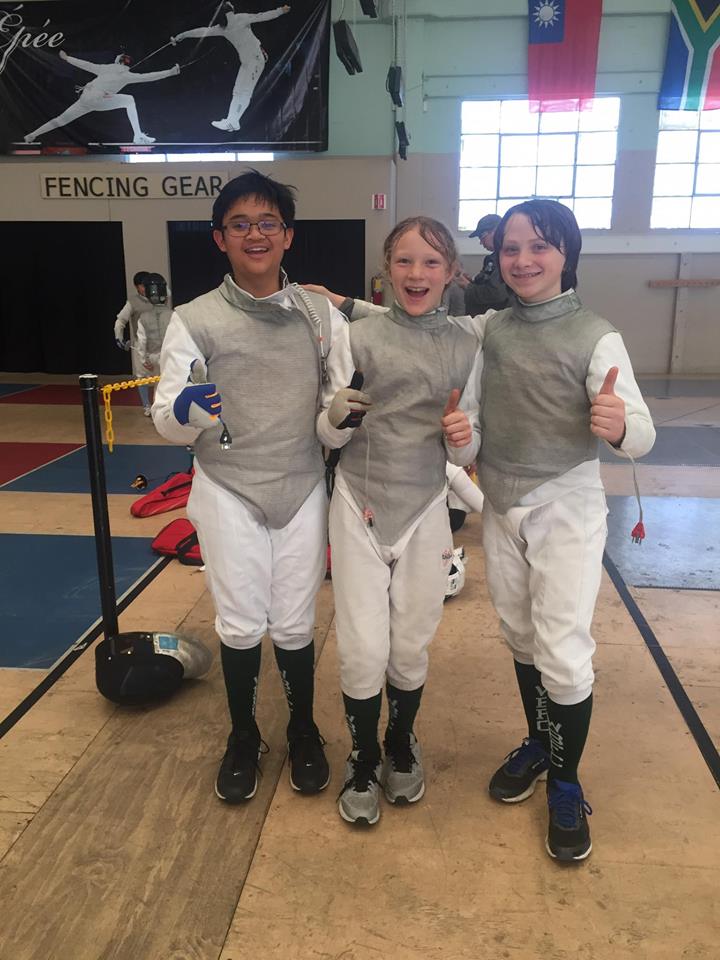 BEGINNING CLASSES
Youth Swordplay (ages 5-8) Begins Friday January 5th
Youth I (ages 8-10) Begins Thursday January 4th
Youth II (ages 11-14) Begins Thursday January 4th
INTERMEDIATE CLASSES
Intermediate classes are combined age programs (8-14)
Registration requires coach approval.
Tuesdays beginning January 2nd
 Fridays beginning January 5th
ADVANCED CLASSES
Advanced classes are combined age programs (8-14) and are 90mins in duration
Registration requires coach approval. Advanced students are required to have a full uniform:
jacket, knickers, tall socks, underarm protector, glove, and mask
Tuesdays beginning January 2nd
Saturdays beginning January 6th
All youth classes are $299 per session. There will be no makeups for missed or late attendance.
Youth fencers may also take private lessons to enhance their class learning.
To register for the current or future class sessions, use the "Book Now" buttons for the appropriate class. Online registrations will automatically default to the next available open registration date. If you need to register for a class that has already begun, please contact Elizabeth, our club manager, for assistance.
Online registration for new class sessions opens 1 month prior to the class start date.
Registration for Intermediate & Advanced classes is subject to coach approval.